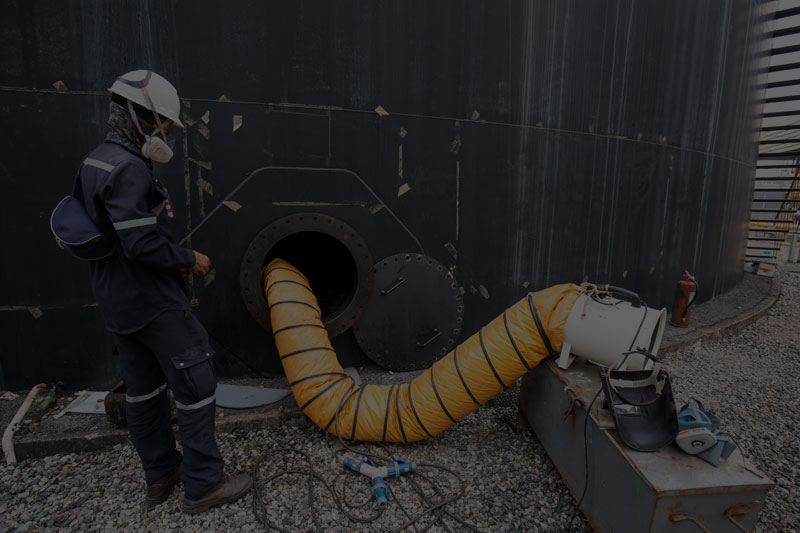 Confined Space Entry & 'Basic' Rescue
Participants will learn to identify the various types of hazards that may occur when working within or around a confined space. Participants will demonstrate practical skills with a breathing apparatus, and enter a confined space simulator to understand what it is like to work within a confined space.
Workers should consult their employer to determine which orientation is accepted on their work sites. *We also offer the full-day Energy Safety Canada course for those who require that certificate. This course replaces the former OSSA-approved Confined Space training courses.
TOPICS INCLUDE
Definition of a confined space and a restricted space
Documentation
Hazard assessments , controls, and elimination
Legislation
Hazardous substances and energy
Unauthorized entry
Atmospheric testing
Ventilation, purging & interting
Emergency response
Monitoring (tending worker/safety watch)
Permits
'Basic' knowledge of confined space rescues
Confined space rescue categories (self-rescues & non-entry rescues)
This course includes a practical component where students don an SCBA pack and respirator before entering our Confined Space Simulator Trailer. If you anticipate trouble in completing this practical, please notify our administrative staff prior to your course enrollment. An "Awareness" ticket can be issued to you instead of the full "Entry" ticket.
IMPORTANT: PPE is suggested.
COMPLETION
Upon successful completion of the practical component and the written exam with a minimum score of 70%, you will receive a permanent Certificate of Completion.
Duration: Half-day (approx. 4 hrs)
Certification: TriTech Safety & Training Inc. Expiry: 3 years